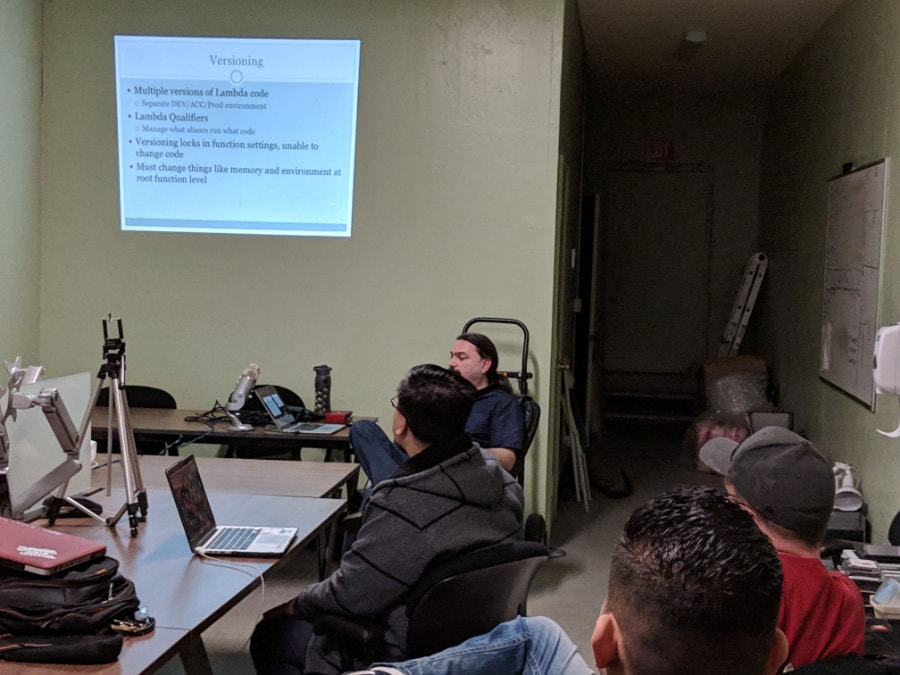 Lambda Lambda Lambda!
March 15, 2019 at 07:00 PM
More than an epic frat from the 80's, today we have AWS Lambda, which is taking running code without servers to the next level. In this talk Chris will go over the different ways to write NodeJS applications that will run on the AWS Lambda serverless framework, including developing locally with debugging tools, deploying to the cloud, and exploring the Lambda console.
Speaker
Chris Mitchell - Programmer Analyst at E. & J. Gallo Winery
About the Speaker
Chris Mitchell is an all things web developer turned dev ops engineer. Expertise in Javascript, PHP, and various other programming languages as well as dev ops experience using many aspects of Amazon Web Services. When not programming Chris enjoys playing and collecting guitars.
Location
Uneed2
22 East 10th Street, Tracy, CA 95376