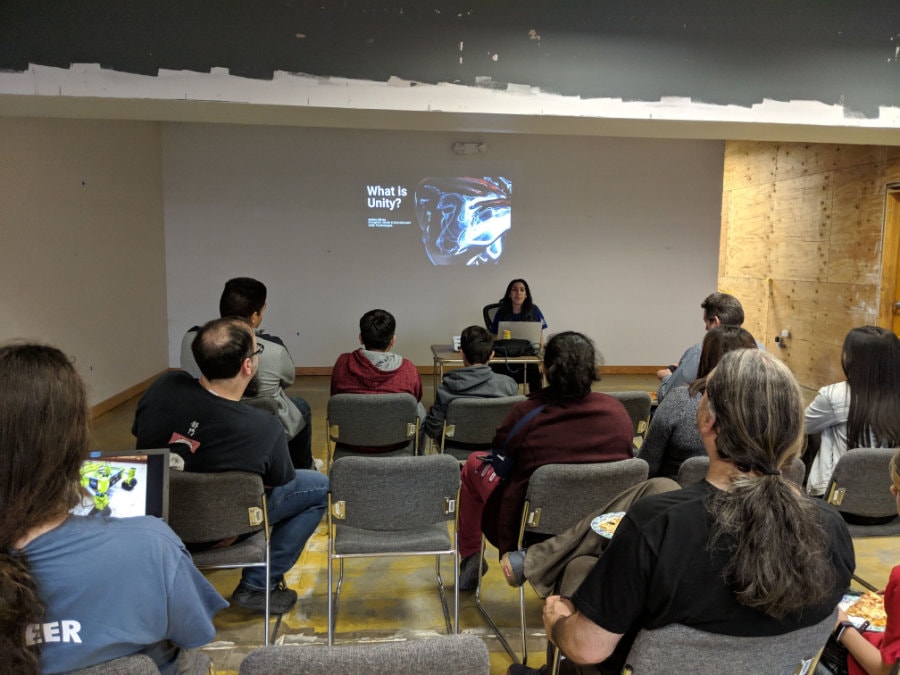 Creating Explosive Visuals with Unity's Visual Effect Graph + Unity @ GDC Recap
April 12, 2019 at 07:00 PM
Learn how to use node-based effects and adaptive features in Unity's Visual Effect Graph to create beautiful VFX in real-time. Plus, hear some of the latest Unity news and updates announced at the 2019 Game Developers Conference.
Unity is the creator of the world's most widely used real-time 3D (RT3D) development platform, giving developers around the world the tools to create rich, interactive 2D, 3D, VR and AR experiences.
Speaker
Ashley Alicea - Evangelist at Unity Technologies
About the Speaker
After ten years as an indie developer and organizer of events for fellow game creators, Ashley Alicea joined Unity as an Evangelist for the Americas. She now spends her days empowering creators across the western hemisphere with the knowledge and skills they need to create games, films, and interactive media. Her past roles at Global Game Jam, IndieCade, and Games For Change have made her a passionate advocate of democratizing game development - a mission she proudly continues at Unity.
Location
WorkVine209
1005 East Pescadero Ave, Suite 167, Tracy, CA 95376
Parking and Basic Information
The venue is within Northgate Village and there will be plenty of no-cost parking. The doors to the building automatically lock at a certain time, but make sure you knock and someone will let you in.