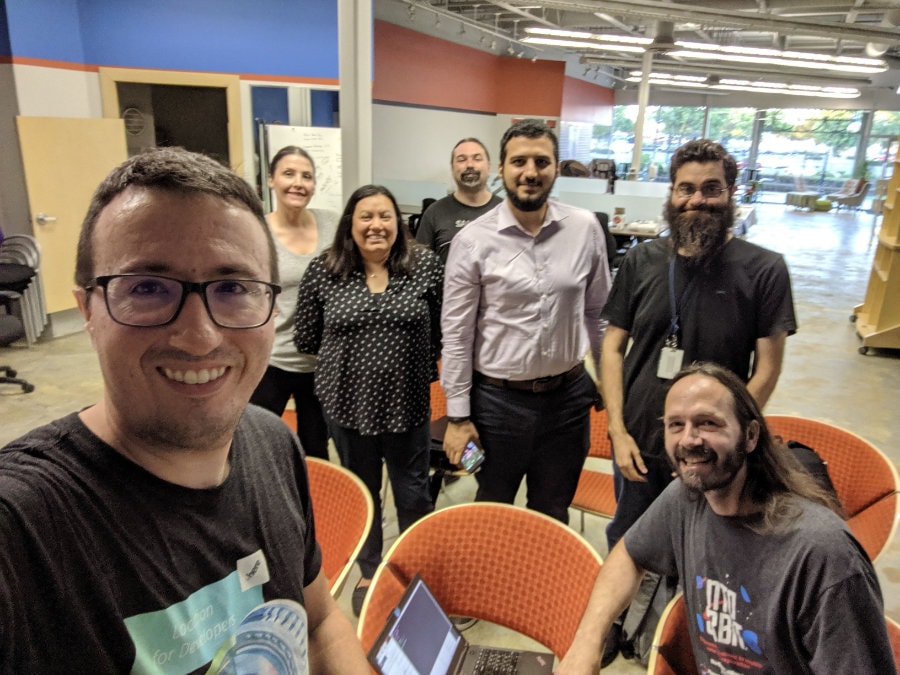 Real-Time Maps with Golang, Raspberry Pi, and HERE XYZ
June 14, 2019 at 07:00 PM
The Raspberry Pi is a powerful, yet portable, computer that is compatible with many hardware modules, making it a desirable Internet of Things (IoT) device. Pair it with the Go programming language and you have powerful applications built specifically for the ARM architecture which the Raspberry Pi operates.
HERE XYZ is a cloud-based data management service for location data, making it a powerful tool when combined with many IoT projects.
In this session we'll explore how to collect GPS data with a Raspberry Pi and Golang, then display it in real-time as the data is collected, on an interactive map using HERE XYZ.
Speaker
Nic Raboy - Lead Developer Evangelist at HERE Technologies
About the Speaker
Nic Raboy is an advocate of modern web and mobile development technologies. He has experience in Java, JavaScript, Golang and a variety of frameworks such as Angular, NativeScript, and Apache Cordova. Nic writes about his development experiences related to making web and mobile development easier to understand.
Location
WorkVine209
1005 East Pescadero Ave, Suite 167, Tracy, CA 95376
Parking and Basic Information
The venue is within Northgate Village and there will be plenty of no-cost parking. The doors to the building automatically lock at a certain time, but make sure you knock and someone will let you in.