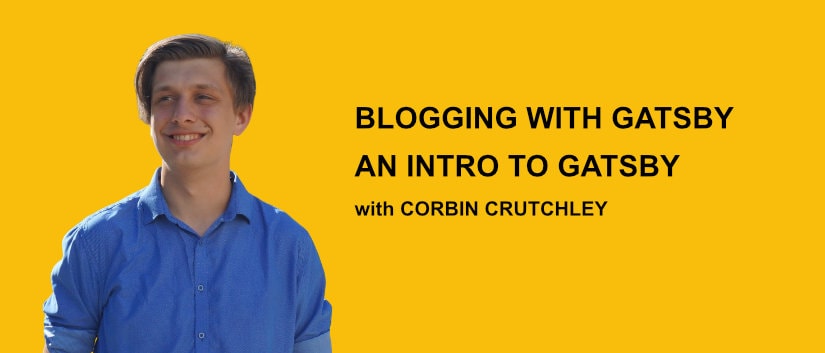 Blogging with Gatsby: An Introduction to Gatsby
April 24, 2020 at 07:00 PM
Want to start your own blog, but don't know where to start? Familiar with React and want to use those skills to build up a blog? Maybe you've just heard of Gatsby and want to learn more about it (regardless of it being used as a blog).
Join us as we walk through Gatsby:
What it is
How to use it
How to achieve a performant SEO optimized site with it
This session is an introduction to Gatsby and the technologies around it, not limited to it being used for blogging.
Speaker
Corbin Crutchley - UX Developer at Hilton
About the Speaker
Corbin Crutchley is a full-stack developer with a passion to help others. He's focused on making sure that not only is learning open, but fun. In order to make those goals reached, he started and runs a site called Unicorn Utterances.
Location
Remote on Twitch
https://www.twitch.tv/polyglotdev
Basic Information
Due to COVID-19 and everyone's personal safety, we're making this event an online stream through Twitch. You don't need an account to watch the stream, but you'll need one to participate in the chat. Creating an account doesn't cost anything and it will add warmth to the event.