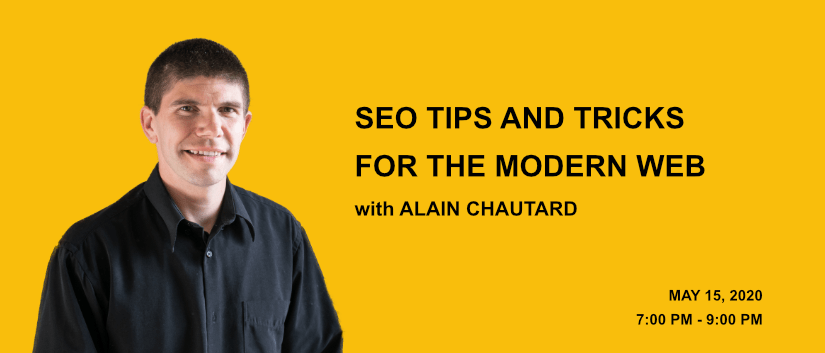 SEO Tips and Tricks for the Modern Web
May 15, 2020 at 07:00 PM
Search Engine rankings can make or break any business. In this talk, Alain will go through how search engines crawl and index content in 2019 and beyond. We will see how to run an SEO audit on a website, what mistakes to avoid, and which best practices to put in place in order to optimize your modern web app or blog to achieve optimal search rankings.
Speaker
Alain Chautard - Google Developer Expert
About the Speaker
Alain is a Google Developer Expert in Web Technologies / Angular. His daily mission is to help development teams get started and become fluent with Angular.
He is the organizer of GDG Sacramento, an international conference speaker, and published author of several video courses with Packt, Safari, and Lynda.
Location
WorkVine209
1005 East Pescadero Ave, Suite 167, Tracy, CA 95376
Parking and Basic Information
The venue is within Northgate Village and there will be plenty of no-cost parking. The doors to the building automatically lock at a certain time, but if you can't get in, make sure you knock and someone will let you in.