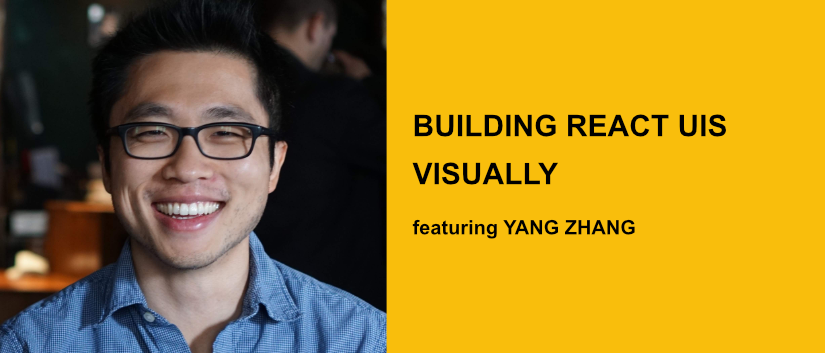 Building React UIs Visually
July 10, 2020 at 07:00 PM
Design tools are fast and amazing tools for thought, but for a host of reasons are limited to creating drawings rather than production assets. Engineers must instead re-create surfaces from scratch, by hand, using code. This inevitably leads to discrepancies and back-and-forth with the design team, and ultimately two sources of truth that are never truly in sync.
Plasmic is a tool to build UIs visually, currently in heavy development. It loosely resembles a design tool and aims to give the same sense of speedy iteration, but is for building maintainable, production-ready presentational components. The idea is to give developers a better and faster development experience, eliminate an entire class of visual bugs/QA/tooling, and ultimately maintain a single source of truth with design.
Speaker
Yang Zhang
About the Speaker
Yang had an early career in distributed database systems and machine learning, but discovered a passion in creating tools that directly touch and empower users. His time with React and JS has seen him build things from complex spreadsheet software to massively multiplayer real-time browser games. He is now building Plasmic full time.
Location
Remote on Twitch
https://www.twitch.tv/polyglotdev
Basic Information
Due to COVID-19 and everyone's personal safety, we're making this event an online stream through Twitch. You don't need an account to watch the stream, but you'll need one to participate in the chat. Creating an account doesn't cost anything and it will add warmth to the event.